Frances Whitehead, secretary to John Stott for 55 years, was born on 27 March 1925. She died from cardiac failure on 1 June 2019.
Frances Whitehead will find her place in the history books as John Stott's secretary, but this modest job title belied her role. Stott would be named in TIME magazine in 2005 as one of the 100 most influential people in the world, but his effectiveness - through building networks of Christian graduates, in the West and in the global south to help strengthen the church - rested for much part on the drive and administrative prowess of Whitehead. As he had ideas, and a strategy for seeing the ideas realized, she would develop the infrastructure to support them. It is widely agreed that he could not have achieved half of what he did achieve without Whitehead.
From 1951, she worked with the BBC, under the Producer Mary Treadgold, literary editor, Carnegie medal winner, and a formidable feminist.  That role required precision and industry. Frances Whitehead was no slouch, and had been drawn into secret war work as a mathematician at the Radar Research and Development Establishment (RRDE) in Malvern.  She was a good horsewoman, and enjoyed the BBC Riding Club, hiring horses in Victoria, and riding up to the barracks of the household cavalry in Knightsbridge. She joined John Stott as his secretary in 1956. He was then Rector of All Souls church, opposite the BBC.
Stott's invitation came as a surprise. With Frances's competence in the office, he could now accept invitations to speak overseas.  Whitehead would develop a unique role, laying in place the building blocks for several new organizations, national and international, including what became Langham Partnership, now working to strengthen the church in 130 nations.
Frances was fast and focused: her typing speed perhaps 80-90 words a minute on a manual typewriter. Phone calls were always brief, some would say terse. But those who knew her well encountered warmth and a lot of laughter.  She brought a genuine care for people. While this was expressed locally in All Souls church, and more widely through a huge correspondence, some 30 personal letters a day, over her own name or John Stott's. She was 'Auntie Frances' around the world. A seminary library in San Salvador was named after her in 2006 to mark 50 years of service.
John Stott and Frances ran global endeavours on a shoestring, with help only from a study assistant. Using Charles Simeon's phrase, Stott named the three 'the happy triumvirate'. In 2001, Archbishop George Carey conferred on Whitehead a Lambeth MA, for which she donned the Oxford gown and silk. When news of this honour was announced in All Souls Church, at Stott's 80th birthday celebration, it was greeted with a standing ovation.
Whitehead cut a striking figure, tall and upright into her nineties. Her received pronunciation, and sometimes imperious manner, could come across as intimidating, and she was tigerish in her protection of John Stott's time. No-one could get past her without an appointment, no matter how far they had travelled. She could, as one of Stott's US study assistants observed, 'intimidate the socks off any pushy American'.
For three generations, the Whitehead family owned much of Chelsea. Her great great grandfather William Whitehead happened to be in Drury Lane Theatre one Saturday in 1800 when George lll was present, and an attempt was made on the King's life. Whitehead wrestled the pistol out of the assailant's hand, and the shot instead shattered the chandelier. Declining a knighthood, William was given oversight of all the King's palaces, and became a rich man. The family home stood in what is still Whitehead's Grove. But their wealth was not well-stewarded by William Whitehead's grandson, also William, and a lawyer. Within half a century, the family sold their last small terrace of houses to provide an annuity for Frances's widowed great grandmother – this was on the land where Harrods now stands.
Whitehead the lawyer never chased debtors and was nonchalant about collecting rent. But one debtor paid him in kind with four etchings by Thomas Gainsborough, given to him by the Gainsborough family. Two hundred years later, Frances would sell them through Sothebys to purchase her mews flat off Portland Place. If her windows were open on a summer's evening, she could hear Jacqueline du Pré practising across the courtyard.
Frances Whitehead was born in Bovey Tracey, near Paignton, the second child of Captain Claude Whitehead, and his wife Evelyn Eastley. Her older sister, Pamela, died of leukemia, aged eight. As soon as Frances went to prep school, her mother, deeply troubled by the loss of her child, left home, seeking solace in a new companion; and Frances was brought up by her father. She would go on to Malvern Ladies College, where she was Head Girl of Summerside House.
While she was serving at the RRDE, Claude Whitehead died suddenly.  It brought deep shock. Frances would then spend four years overseas, in Switzerland and South Africa, with her mother, before being drawn back to the UK in 1951 by the Festival of Britain. Casting around for what to do, she found the job at the BBC.
Despite privileged backgrounds, Stott and Whitehead were both modest and frugal. Frances would answer the doorbell at 15-minute intervals as parishioners came to meet with Stott. She worked from a dining room chair, while constantly moving between the desk, the front door, and the filing cabinet. It didn't even occur to her that a new swivel chair with castors would be a small help.
They would transfer their office to The Hookses, Stott's writing retreat in Dale, on the Pembrokeshire coast, for some weeks each year. Here, Stott would give focused time to writing, while Frances typed his books from longhand. They always invited friends to join them. Being a country girl, Frances loved The Hookses. Electricity was not installed until 1997. With one or two friends, she would drive down to Dale each autumn to close down the house, and it was she who provided the detailed and technical snagging report after major renovations in 2005.
Frances Whitehead was with John Stott's close family at his bedside when he died in 2011. He had appointed her Executor of his Will, and at his request, she gave the opening tribute at his memorial service, held in St Paul's Cathedral in 2012.  Later in 2012, having placed all Stott's papers in the Lambeth Palace archive, she was able to retire, aged 87. At that point she left London for Bourne End, settling in the home she had first shared with her mother at weekends since her mother returned to England on her own in the early 1970s.
In Frances Whitehead's authorized biography, John Stott's Right Hand (2014) her relationship with John Stott was described as being like 'a marriage, without the marriage'. Their partnership as colleagues and friends was unequaled. Frances was said to know Stott's mind better than anyone. Both gave themselves fully to this work, and, like Stott, she never married.
This is the original full version of the obituary which was published in The Times, on 10 June 2019, in a shorter version.  An expanded and updated edition of Julia Cameron's biography of Frances Whitehead, John Stott's Right Hand, will be published in late October.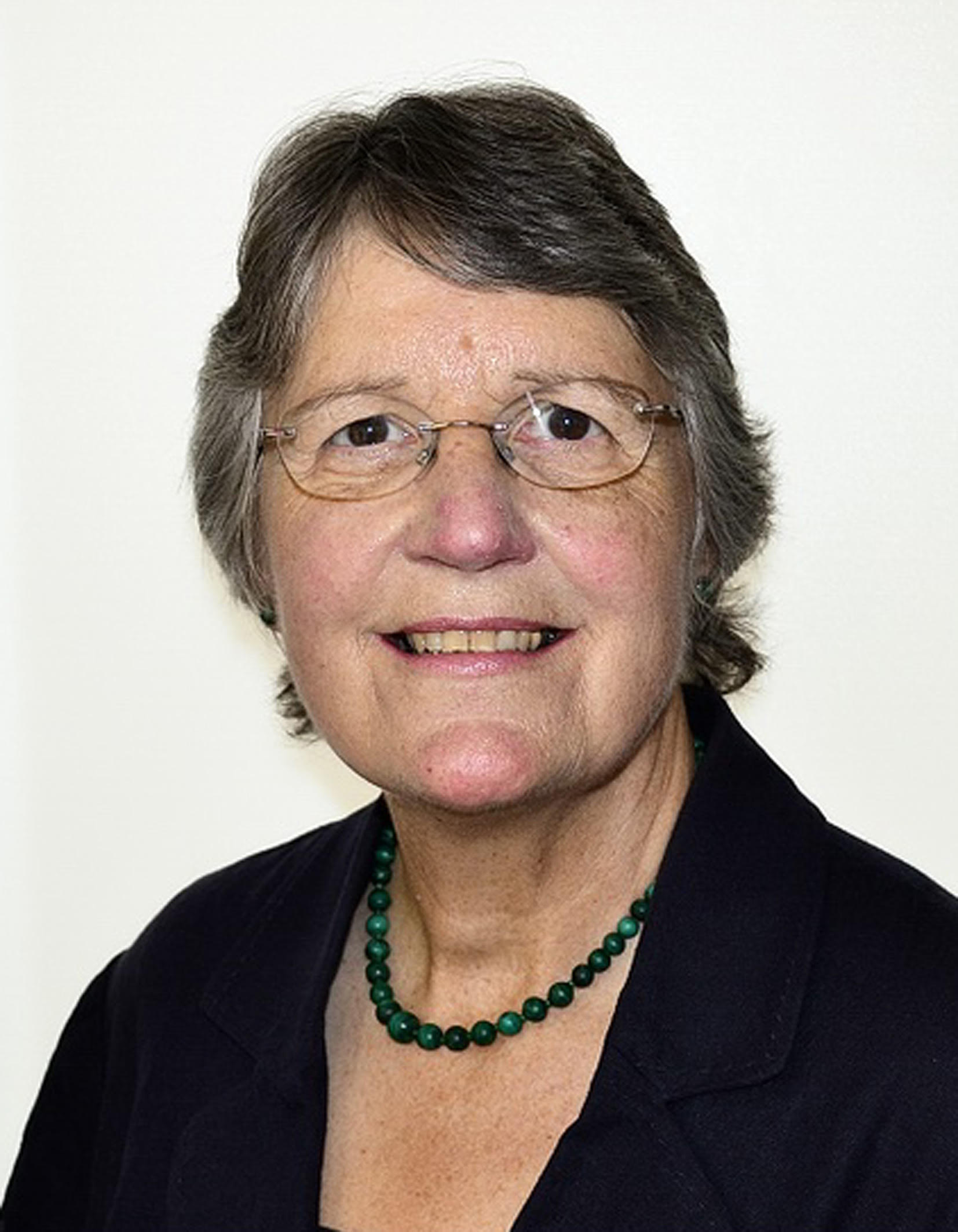 Julia Cameron is Director of Publishing for EFAC. Her latest book is the Oxford and Cambridge Reformation Walking Tour and an expanded and updated edition of her 2014 biography of Frances Whitehead will appear in late 2019. She lives in Oxford.